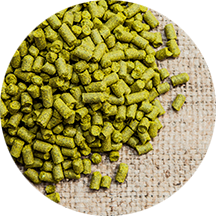 EXPERIMENTAL 26 - 2022 Pellets
2022 Crop
Alpha Acid 6.2%
Dual Purpose Variety. This new variety has been described to be herbal, and fruity. Some of the distinct notes found include pine, sweet berry, tropical fruit, red fruit, and stone fruit.
Exclusively grown here at Puterbaugh Farms, Hops Direct, LLC.
---
Domestic Hop Pellets
Shop our U.S. and farm grown hops in pellet form. Our pellets are available in various unit sizes, packaged in (4.2m) multi-layered, high-barrier, soft pack mylar bags and vacuum sealed with a nitrogen flush. Pellets are stored in our cold storages here on our farm until delivery straight to you.