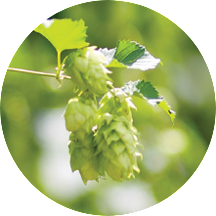 Experimental 25 - 2023 Leaf
2023 Crop 
Alpha Acid 6.2%
Dual Purpose Variety. This new variety has been described to be fruity, herbal and clean with notes of Berry, Star Anise, Mint, Orange and Lime.
Exclusively grown here at Puterbaugh Farms, Hops Direct, LLC.
---
Domestic Hop Leaf
U.S. grown leaf hops are kiln dried, compressed hop cones that embody the specific  qualities of the particular variety along with the unique characteristics resulting from their field of growth, growing season and farm practices. Available in various unit sizes, sealed in an oxygen-free mylar bag and stored in our cold storages here on our farm until delivery straight to you.