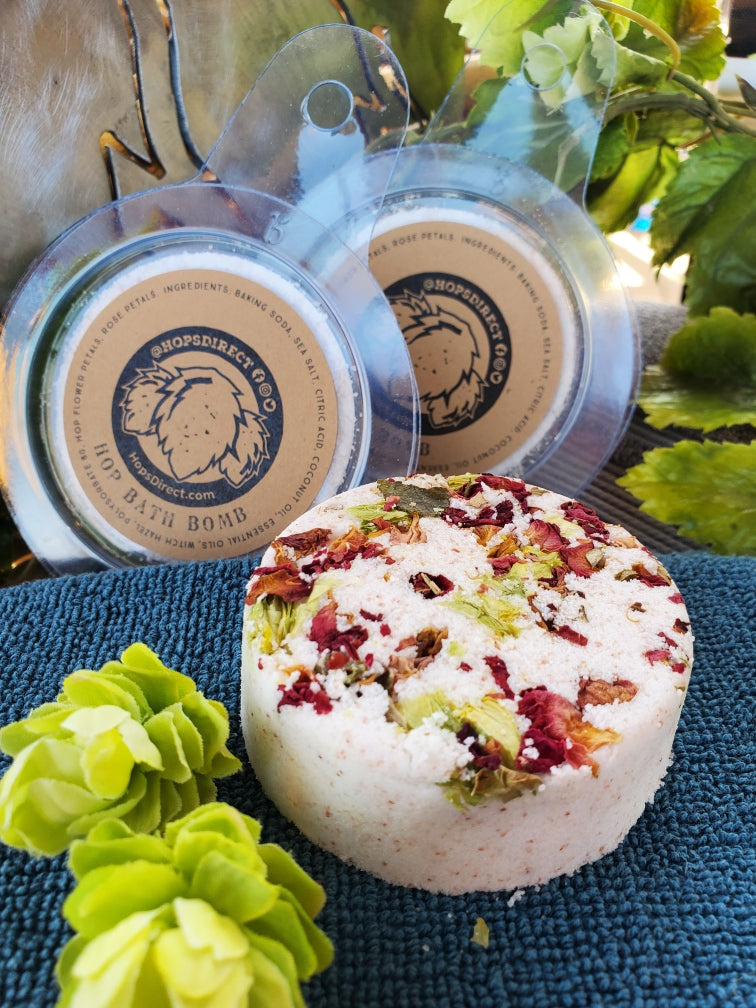 Hop Bath Bomb
UNWRAP AND ADD TO YOUR WARM BATH WATER!

A pleasant calming lavender scent with a hint of hops! We recommend at least a 30 minute soak, to get all the moisturizing hoppy goodness benefits. Grab your favorite craft beverage, relax, enjoy, get fizzy with it!
Ingredients
Baking Soda, Sea Salt, Citric Acid, Coconut Oil, Essential Oils, Witch Hazel, Polysorbate 80, Hop Flower petals, Rose petals.
Our Hop Bath Bombs are handmade here at the farm, thoughtfully formulated with all-natural ingredients including our farm-grown hops. Gentle to the skin and soothing to the mind, we hand-craft our Hop Bath Bombs to reflect the relaxing, calming and anti-bacterial qualities of hops. 
Smell Hop Fresh
While FDA regulations forbid us from making specific claims about the health benefits of our essential oil blends, know that all scents are created with aromatherapy use in mind.